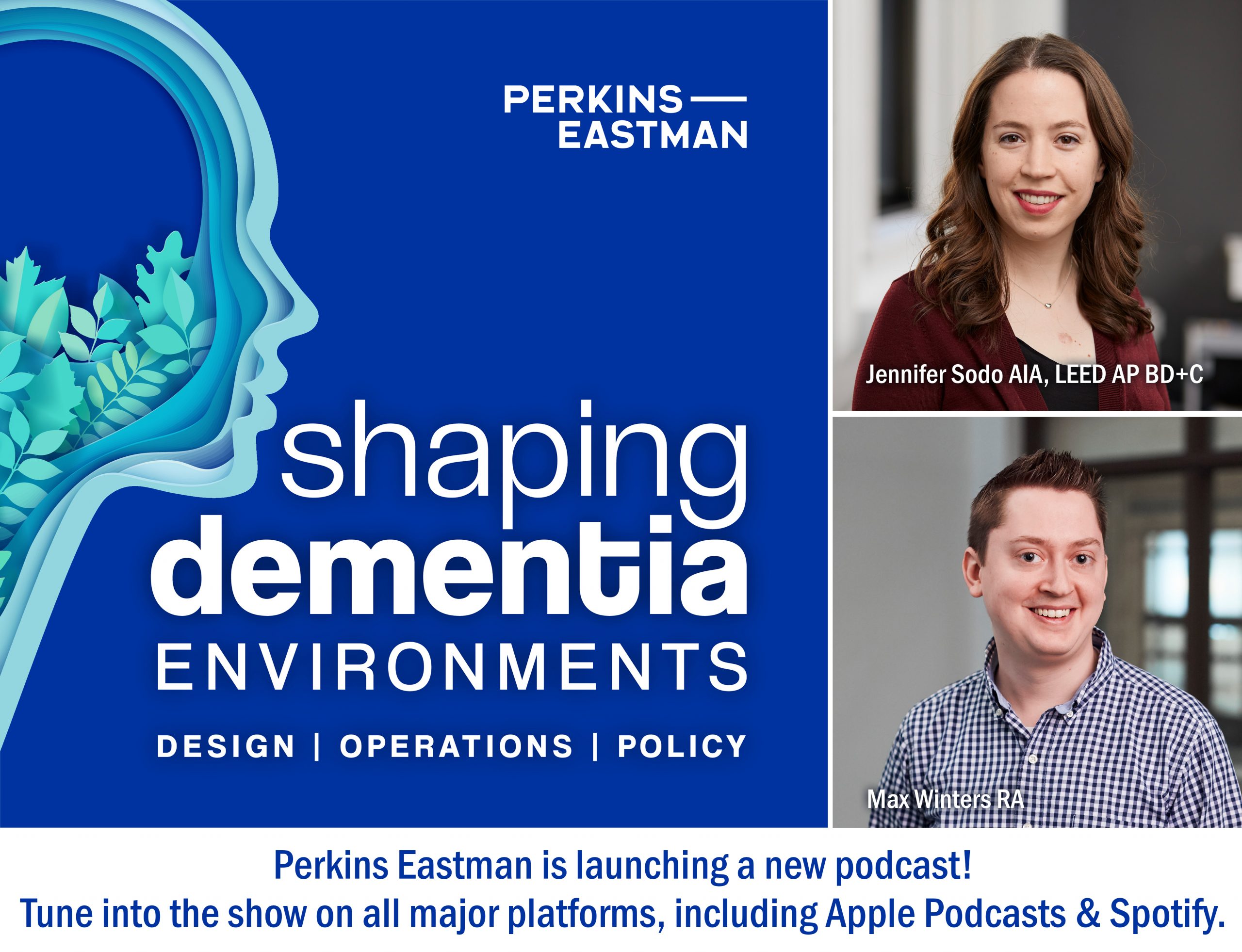 Pittsburgh, PA – The experience of living in dementia-care environments hasn't evolved in 30 years; Jennifer Sodo, AIA, LEED AP BD+C, and Max Winters, RA, two architects with Perkins Eastman's Senior Living practice area, believe it's time for change. In their new podcast, "Shaping Dementia Environments," Sodo and Winters examine fresh thinking around this growing issue in an effort to inform and advocate for innovation in the industry.
Interviews with operators, policy shapers, and designers from across disciplines and around the world explore dementia care environments from multiple perspectives. Each episode in the 12-part series elaborates on a single pattern of innovation in dementia environments—some focusing on physical spaces, others highlighting care philosophies and procedures.
New episodes of "Shaping Dementia Environments" will be released weekly on Spotify, Apple Podcasts, and other platforms.
Listen to the first episode, which explores attitudes surrounding risk: