Like many of you and your organizations, we continue to search for new and innovative ways to support our nation and our world's efforts in the fight against COVID-19. When it became apparent that the shortage of personal protective equipment (PPE) was so pronounced in the United States, we, like many others, explored ways to use our knowledge and equipment to take action. Working hand-in-hand with local partners and various healthcare institutions, we have given our 3-D printers a new mission to create as much PPE as possible. Shared below are the variety of ways our studios across the country are participating in the effort to keep our essential workers masked and comfortable.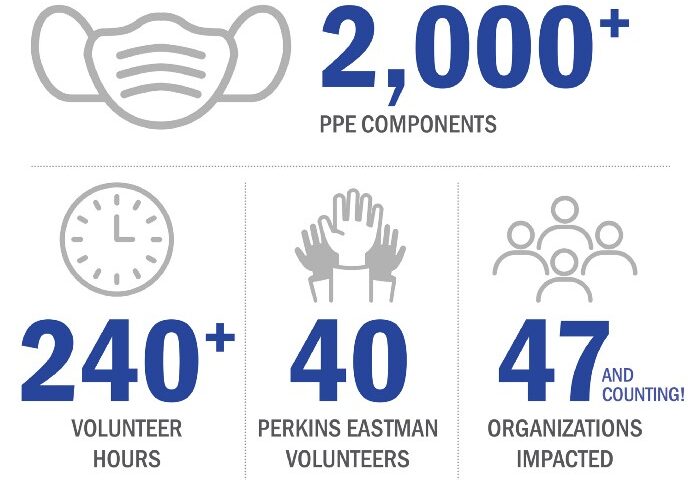 Comfort by Design
In Charlotte, NC, and Pittsburgh, PA, our studios have gone into high gear to print mask straps and shield frame components to provide comfort and ease of wear. These components ease the facial bruising, irritated ears, and temple headaches caused by prolonged mask usage.
The design of the mask strap component we are using comes from Thingiverse and is available as a free download for anyone with access to a 3-D printer.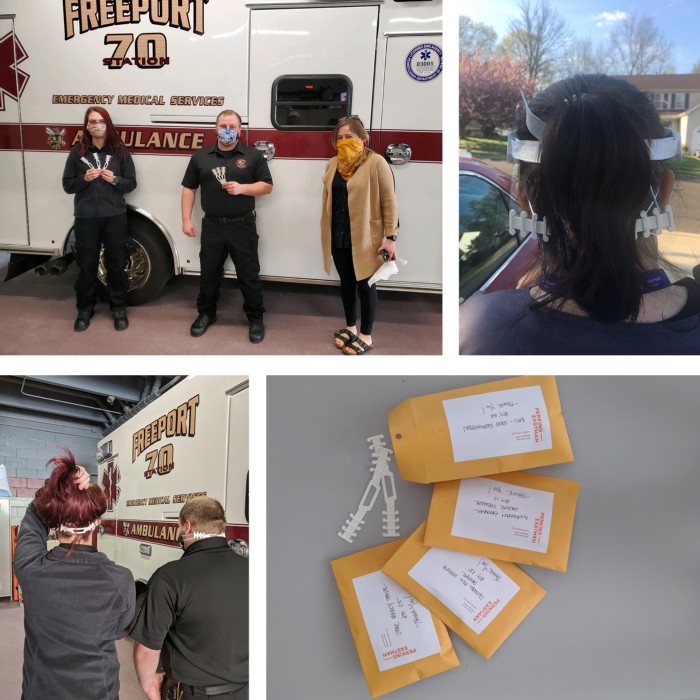 Lending a (Robotic) Hand
Our New York, NY, Boston, MA, Stamford, CT, and Washington, DC, studios have enthusiastically lent our 3-D printers to BluEdge during this time. BluEdge, one of the distributors of our printing equipment, has reassembled our and other firm's machines in their own warehouse to manufacture a high-volume amount of PPE. They are also orchestrating the donations to hospitals and health care centers throughout the tri-state area. To view the impact of this project, watch their video on YouTube.
#OperationPPE
In Southern California, volunteers in our studios in Los Angeles and Costa Mesa joined efforts organized by University of Southern California and the Mayor of Los Angeles to create mask components for #OperationPPE. Through this coordinated effort, we are employing our 3-D printers to create mask shields and inserts, which we are delivering to representatives at local universities leading the distribution.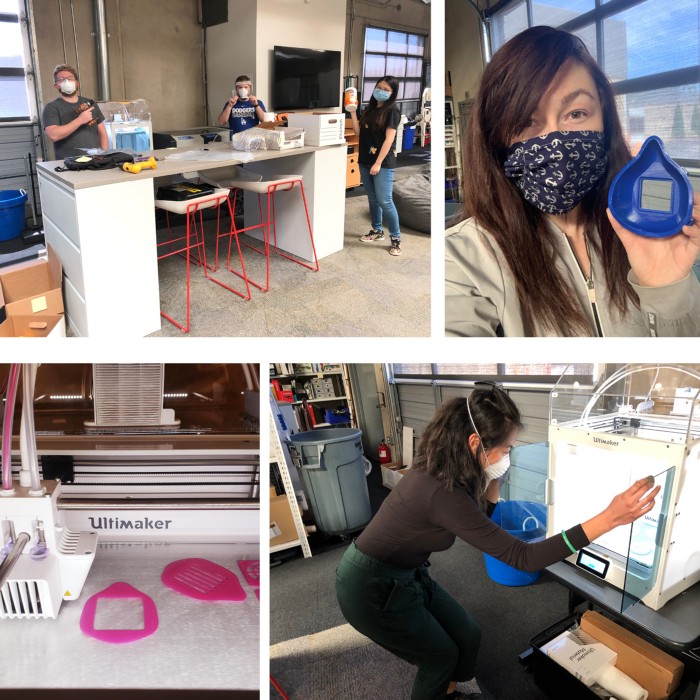 We are proud to support our local communities across the nation. From hospital workers to EMTs, senior living caregivers to nurses, Perkins Eastman is excited to further engage in the effort to protect those on the front lines.