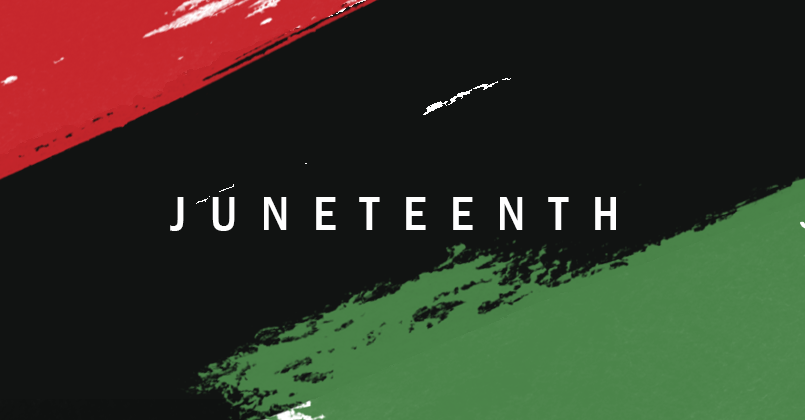 To celebrate Juneteenth, two Perkins Eastman employees and members of our Diversity, Equity, and Inclusion Initiative, Jaynab Rose and Dominique Moore, gave a presentation to educate colleagues about this landmark moment in American history. On June 19, 1865, more than two years after the Emancipation Proclamation was signed freeing all slaves in America, Union Army General Gordon Granger arrived in Galveston, TX, to proclaim that all slaves in the state—250,000 people—were now free.
A holiday still not officially recognized by the U.S., grew in popularity during the '80s and '90s and has come to signify the end of slavery in America.
Perkins Eastman's virtual event yesterday started with a presentation by Jaynab. She shared a slideshow about the holiday while speaking on the significance of Juneteenth. Dominique followed up with a quiz, virtually engaging participants in the event and ingraining important history that is rarely taught in American school systems. The quiz transitioned the event into an open dialogue.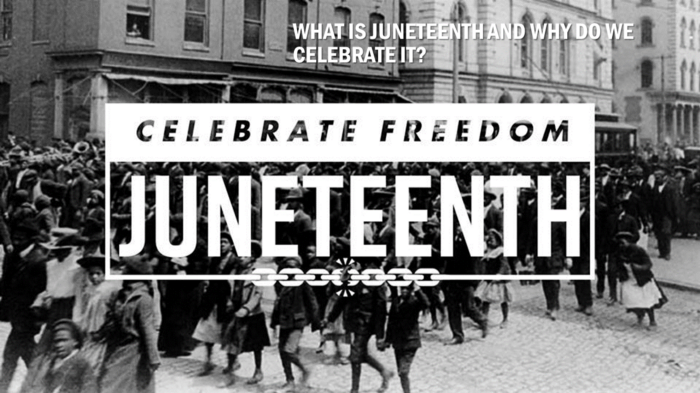 Discussion of the current protests quickly folded into the conversation, bringing the historical event of Juneteenth into the present day as a reminder of the continued struggle against systemic racism in America. At times the discussion was nuanced, at others it was raw. While some at the firm were learning about Juneteenth for the first time, noting the lack of education on race in the American school system, others shared their everyday experiences with racism in America: segregation, profiling, police brutality, economic hardship, among others. Dominique, reflecting on the event, said,
"Throughout this challenging time, one positive thing we are seeing is the sharing of stories and history, understanding the challenges our colleagues have faced, and learning how to support each other."
While participants talked, the chat screen came alive with its own conversation, with people providing educational resources, offering testimonials, and supporting fellow employees. The surge of individual experiences and the collective desire for change gave the end of the event a note of camaraderie and an understanding that we still have much to do. As Perkins Eastman looks to support the fight against systemic racism, we are taking necessary first steps.
After the event, Jaynab noted, "Being involved with this presentation, researching the topic, and engaging with my colleagues instilled in me a sense of pride and hopefulness about the future of this country and its ability to finally embrace African American history and our contributions."
Read the message from Perkins Eastman detailing the firm's pledge to advocate for Diversity, Equity & Inclusion in our communities and in our profession.