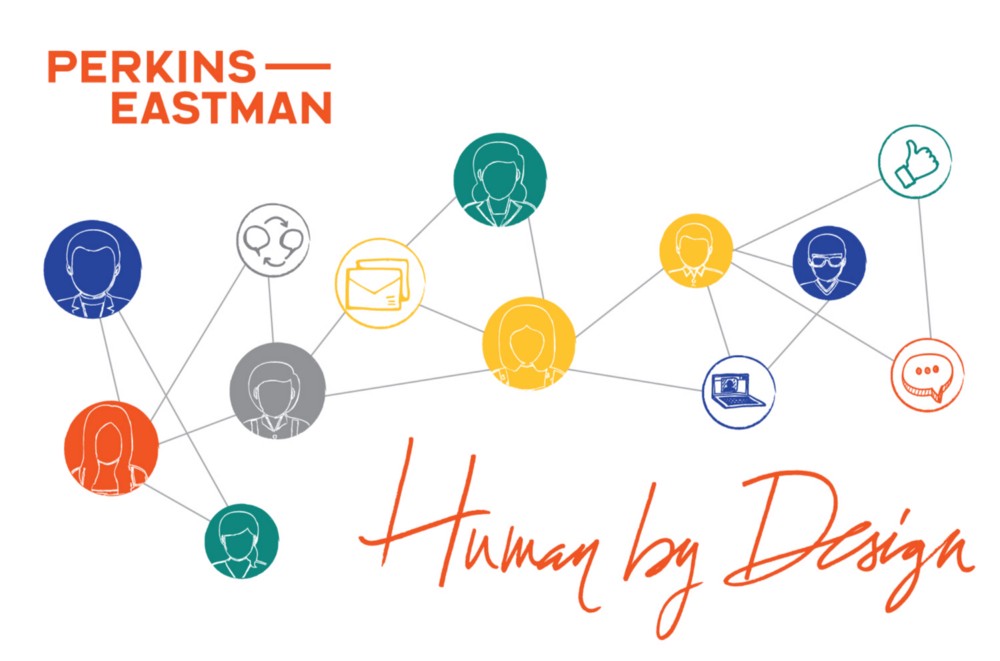 Perkins Eastman's commitment to 'Human by Design' is more important than ever.
Though we are physically separate — quarantined in our homes and connected only by our screens and devices — we are learning to work together under unanticipated constraints.
As architects, designers, and planners, we identify as creative problem solvers: we want to help navigate uncertain terrain and eventually find a "new normal."
While we adapt to these immediate changes: working from home, maintaining social distance, wearing masks in public, Perkins Eastman will work to support our employees, our clients, and our communities.
During a crisis that threatens not only our health, but also our connection to other people, design that enhances the human experience can have a direct and positive impact on people's lives.
This global crisis is already making a lasting impact across industries, from healthcare and education to hospitality and technology. For the last three months, our firm's leaders have been assessing the environmental and socioeconomic impact of this pandemic and its effect on well-being.
In an effort to do our part, we have team members in cities across the country providing valuable insight and expertise with rapid response efforts at local, state, and federal levels.
We are on the ground in some of the hardest hit areas, including New York and California, assisting with the setup of rapid response isolation units and temporary healthcare facilities. In addition, like many of our peers, we are offering our knowledge, equipment, and materials to a nationwide 3-D printing campaign distributing personal protection equipment (PPE) to those in need.
Wellness — a topic of keen interest in the design and planning industry — is often limited in its common definition as an individual's health and self-care. But the COVID-19 crisis, with its urgent local pressures and lasting global implications, is now challenging us to advocate for a larger definition — a focus on holistic wellness — including emotional, financial, social, spiritual, occupational, physical, intellectual, and environmental factors.
Wellness at all scales: within ourselves, our communities, and our industries, is critical for navigating these uncertain times.
In the coming weeks, we will share thoughts and insights to help people and organizations confront current and future challenges in this ongoing crisis. Remaining focused on holistic wellness, we will draw from our strengths in design and planning to offer a perspective shaped by compassion and empathy: 'Human by Design'. These thoughts and insights will revolve around three interconnected themes we feel are most relevant to our current situation: Adaptation, Connection, and Strength.
Adaptation: How can we best adapt to our current situation?
Adaptation considers what is happening now, what we can do to plan for the future, and what we have done in the past to combat the spread of disease, design with holistic wellness in mind, and continue to innovate.
Connection: How can we connect with each other?
Connection examines networks of holistic wellness and design at all scales. From telemedicine to the online campus, how can we maintain our current connections when we are physically separated? How can we forge new ones?
Strength: How can we strengthen ourselves, our communities, and our networks to best prepare for the future?
Reflecting on the lessons learned in regards to adaptation and connection, we will explore methods of innovation in the wake of this crisis to create a more resilient, post-pandemic world.
Stay tuned.