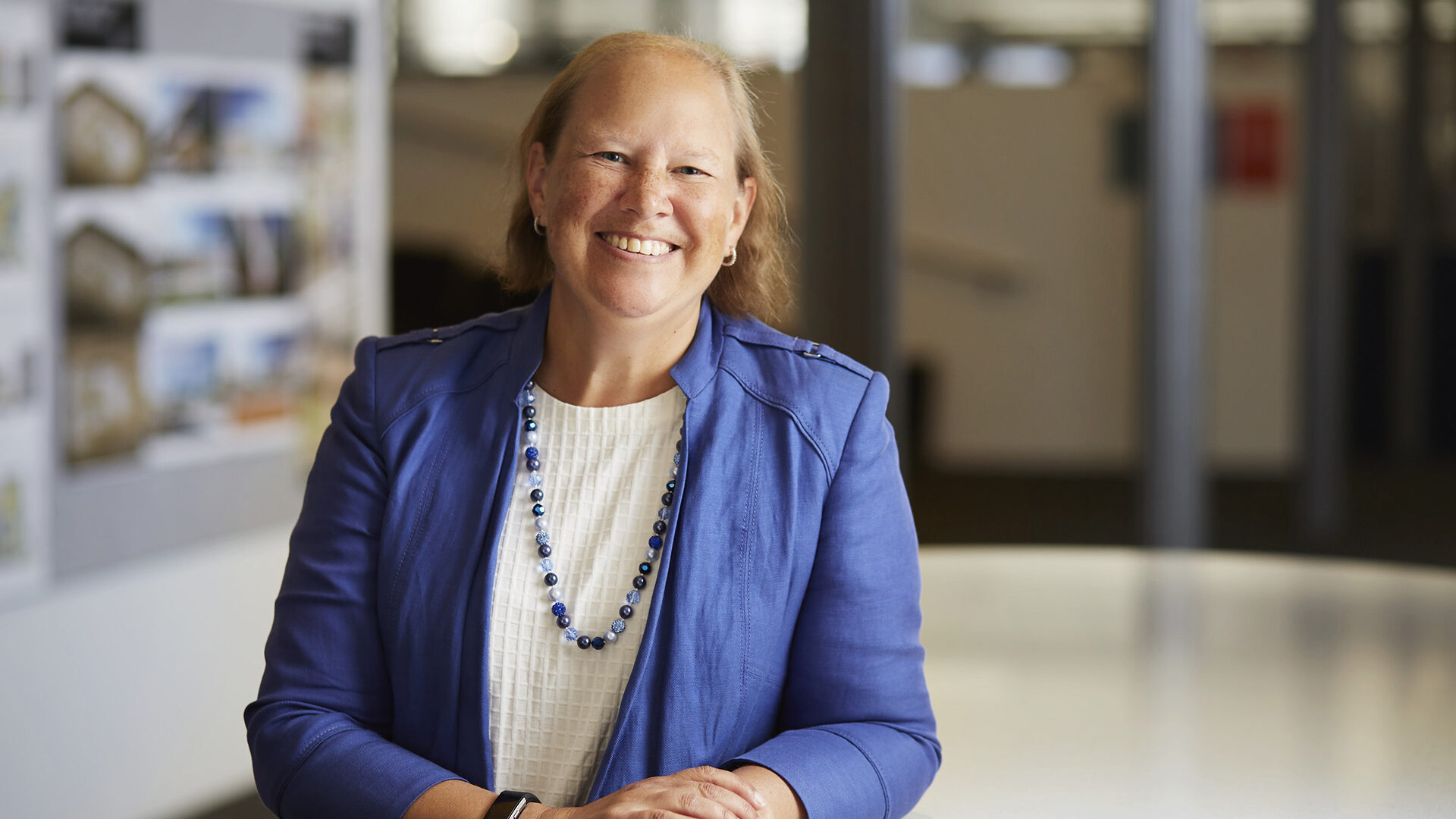 The best of Perkins Eastman
Christine joined Perkins Eastman in 1997, graduating that same year from Syracuse University with a Bachelor of Architecture. Christine didn't simply work at Perkins Eastman; she grew up here.
"Perkins Eastman is so grateful to Christine for all she did to make us who we are today. She was key to the successful development of our wonderful K-12 practice and the surrounding studio, but her real gifts to us have been to the core culture of the firm. She brought so much joy, fun, and community to us as a firm; she was a true role model—one who showed how to work hard and still enjoy the other joys of life. At the same time, she led some of the key projects that are now the foundation of our K-12 practice."
– Bradford Perkins FAIA, MRAIC, Chairman
She was a leader in New York Studio 12, in the New York office, in our K-12 Education practice, in the design of learning environments around the world, and in our broader industry and community. She was instrumental in the development of our women's leadership and mentoring programs and was one of our first Board members. Her passion for learning environments took her beyond the studio; she was deeply involved in volunteer, fundraising, and development efforts for the schools and communities in which she worked. Through these many efforts, she advocated for educational access and opportunity. She was all in, every time. Students and communities literally the world over are better for it—as are we.
"I always judge a person's leadership ability by the posse they build around themselves. Christine had a huge posse at Perkins Eastman: the studio she built, the practice area she was instrumental in building, her contributions to women's leadership—and especially the culture of giving back and having fun that she established. Our hope is that she knew how incredibly special she was to her Perkins Eastman family, and that her family knows the same."
– Mary-Jean Eastman FAIA, MRAIC, Vice-Chair
Christine embodied the best of what our profession ought to be, and the best of Perkins Eastman.