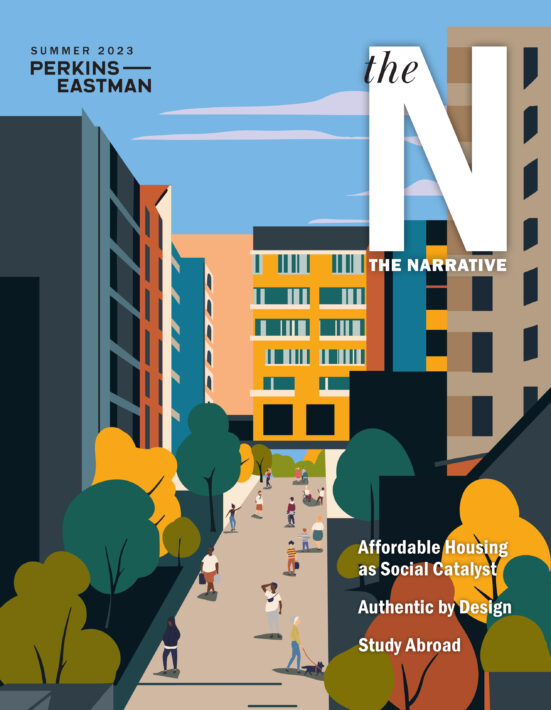 Welcome to the latest issue of
The Narrative, the magazine that celebrates our people, culture, design, and innovation.
This issue illustrates the firm's myriad explorations into the strategy, culture, context—and most importantly, the people—behind each project our teams lead. In many ways, it all begins in the studio, where the diversity of backgrounds and experience adds a rich layer to the work we produce.
To wit, the 11 members of our Dubai studio represent 11 nationalities and speak 10 languages. "We value the unique perspectives and experiences that each team member brings to the table, which help us collaborate more effectively and achieve better results," says the studio's managing principal, Tarek Farid, in this Studio Spotlight by Alisa Shev.