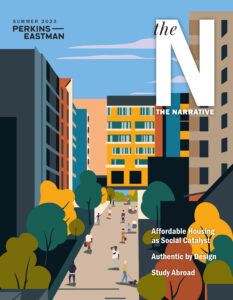 Welcome to the latest issue of The Narrative, the magazine that celebrates our people, culture, design, and innovation.
This issue illustrates the firm's myriad explorations into the strategy, culture, context—and most importantly, the people—behind each project our teams lead. In many ways, it all begins in the studio, where the diversity of backgrounds and experience adds a rich layer to the work we produce.
We invite you to dive in with our welcome letter and table of contents.