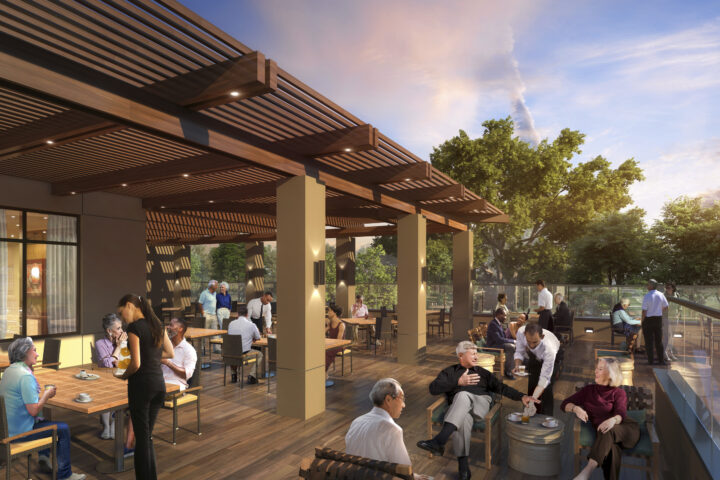 Fast Company takes an in-depth look into the future of the senior housing industry for the growing population of people with longer life spans. The article features Perkins Eastman's senior living practice leading the way in rethinking how residential housing and communities for seniors can be designed to provide opportunities and support for this expanding demographic.
Perkins Eastman principal Joseph Hassel comments, "In today's senior living communities, everything's concentrated in a town center as they call it, and everyone comes to that destination and then goes back home. I think looking at how that's deconstructed in an actual urban environment will be a really important factor in terms of how we enhance movement in the communities we create in the future."
The article features several projects designed by Perkins Eastman, including Paradise Valley Estates, Inspirata Pointe at Royal Oak, and Enso Village (which is being co-designed with Mithun and HKIT Architects). Read more about these projects and how the firm is designing for the needs of people who are expected to live much longer lives in the link below.